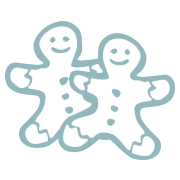 About us
Professional,
flexible and
enthusiastic
The Top Catering team
Organising, receiving guests, cooking and serving – it's all about people. It is a true profession. A profession you can excel in only if you have the necessary enthusiasm and inspiration.
The people at Top Catering are true professionals who, even after many years in the trade, still derive huge pleasure from their day-to-day work and from serving their customers and their customers' guests. And it shows!
Lucia van Poorten
After training as a chef Lucia worked at renowned restaurants like Krasnapolsky, Dikker & Thijs, Le Canard Sauvage and Gasterij Floris de Vijfde, and with VIP-Catering.
She is happy to advise you on the composition of your menu and guarantees professional preparation of the highest quality.
Because of her experience with international guests, she is familiar with kosher and vegetarian menus. Naturally she can adjust the content of dishes for guests with special dietary needs.
Ton Joling
After graduating from catering college, Ton worked at Dikker & Thijs, Paarlberg & Levie, Chateau PC Hooft and VIP-Catering. He also trained at the Wine Academy, which means he can give you excellent advice on wine selection.
Ton Joling is responsible for ensuring the desired ambiance and for directing the friendly, motivated service staff. This leaves you free to devote your attention to your guests.
Since 1994
Thanks to Top Catering's dedication and high level of professionalism, the company provides catering for the City of Amsterdam, official residences, ministries, banks, Reederij Kooij shipping company and large national and international companies.
Private individuals also appreciate Top Catering for their professional approach and the flexible way in which the company adapts to the customer's needs and budget.